Great Value Deals

New offers sourced daily

Extensive Choice

175 Airlines // 300k Hotels

Loved by Our Customers

4/5 Scores on Trustpilot

Book with Confidence

Holidays ATOL Protected

Spread the Cost

Call our team to learn more
Ecuador Holidays
Steeped in history, culture and natural beauty, Ecuador is an underrated gem of South America. From the lush Amazon rainforest, to the majestic Andes mountains, down to the breathtakingly clear waters of the Pacific coast, this small nation brims with diversity. Whether you're seeking a romantic escape beneath the star-spangled skies of the Galapagos, a family adventure through the bustling streets of Quito, or a carefree retreat with friends on the pristine beaches of Salinas, Ecuador offers it all. And with a welcoming local community, unforgettable gastronomy, and a wealth of experiences to suit all budgets, you're sure to find an unforgettable holiday in Ecuador.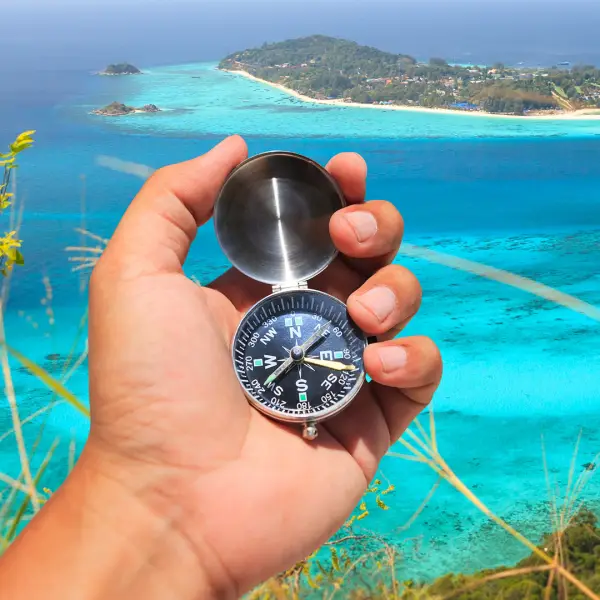 Quito
In Quito, the capital city of Ecuador, one can witness a blend of colonial architecture and modern urban landscapes. The city offers a mix of rich history, culture, and an energetic nightlife. It's also the gateway to the spectacular Andean highlands.
Guayaquil
Famed for its riverfront promenade, Malecón 2000, Guayaquil should not be overlooked. It's a bustling city with a vibrant arts scene, terrific dining experiences, and exciting nightspots.
Cuenca
Listed as a UNESCO World Heritage site, Cuenca is known for charming cobblestone streets, colonial architecture, and famous Panama hats. With peaceful vibes and a slower pace of life, Cuenca suits those seeking tranquillity.
Galapagos Islands
Unforgettable wildlife encounters await around every corner on the Galapagos Islands. Unique species, sandy beaches, clear waters, and volcanic landscapes make these islands a paradise for nature lovers and adventurers alike.
Baños
Nestled in the Andean highlands, Baños is renowned for offering a myriad of outdoor adventures like waterfall chasing, mountain biking, and hot springs, making it a magnet for adrenaline junkies.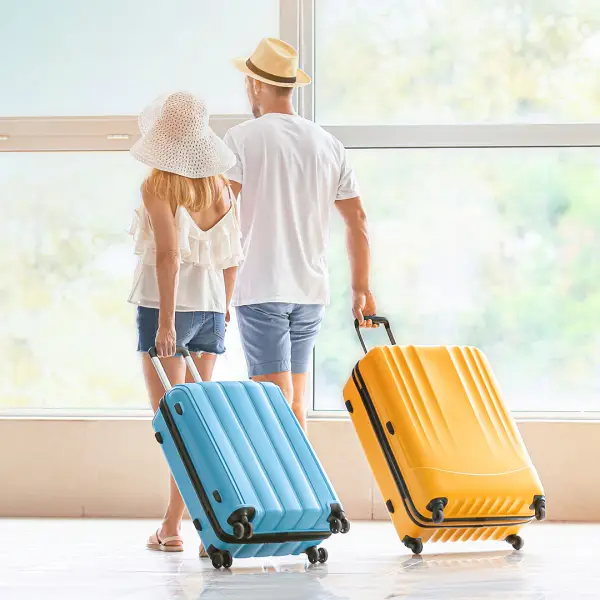 For a family holiday
Quito, with its range of conveniently located accommodations such as luxury hotels and budget guesthouses, is an excellent choice for families. Its child-friendly attractions, like the Interactive Science Museum, can provide fun and instructive entertainment.
For a couples holiday
For couples seeking romance amidst nature, the Galapagos Islands are the perfect getaway. With luxury cruises and upscale eco-lodges offering world-class service, privacy and unforgettable experiences, it's a location that is sure to ignite the flame.
For a holiday with friends
A fun-filled adventure awaits friends in Baños. With inexpensive hostels and guesthouses, multiple dining options, and a variety of outdoor activities, it's a destination well-suited for a lively and active holiday.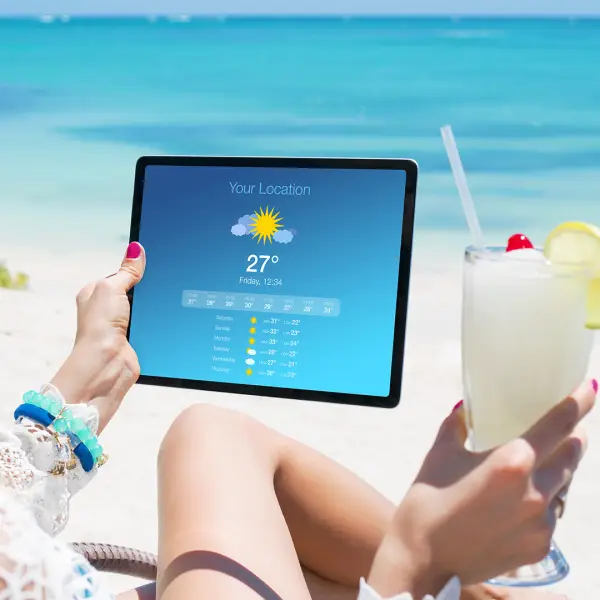 The best time to visit Ecuador varies depending on the region and type of holiday you're planning. For beach and coastal destinations, December through April sees warmer temperatures and plenty of sunshine. If you're planning an Amazonian adventure, the drier months from August to November are best, though rain is always a possibility in this region. Those visiting the Andean highlands should opt for June through September, when the skies are typically clearer, providing excellent opportunities for hiking and sightseeing. Meanwhile, the Galapagos Islands offer year-round wildlife viewing, though the seas are calmest from December through May. Whatever the season, Ecuador's diverse climates mean there's always an ideal time to visit this enchanting country.
More Destinations
Travel more with LycaFly

Learn More