Great Value Deals

New offers sourced daily

Extensive Choice

175 Airlines // 300k Hotels

Loved by Our Customers

4/5 Scores on Trustpilot

Book with Confidence

Holidays ATOL Protected

Spread the Cost

Call our team to learn more
Gabon Holidays
Lush rainforests, diverse wildlife, and sparkling beaches – Gabon marries natural beauty with an adventurer's spirit, making it an exciting choice for any type of holidaymaker. Whether you're seeking a romantic escape, a family adventure, or a memorable trip with friends, Gabon – a jewel of Central Africa – offers a unique blend of experiences. From lazy days soaking up the sun on sparkling beaches, cultural encounters in bustling markets and city centres, to discovering the enchanting wildlife, there is something for everyone. Budget or luxury, the choice is generous across the spectrum.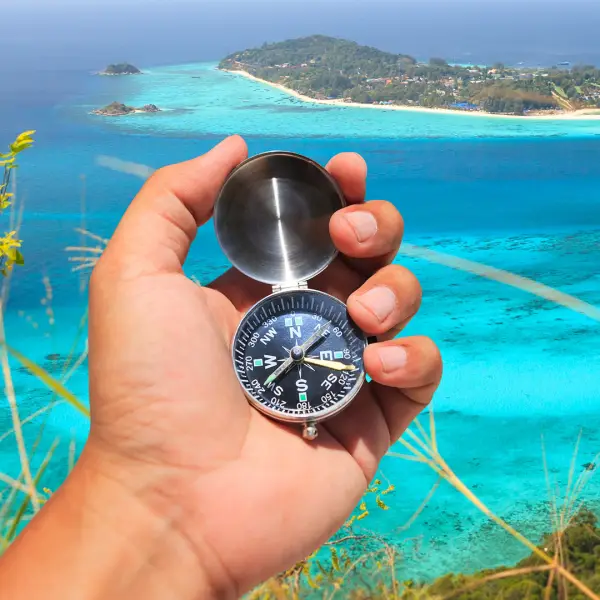 Libreville
As Gabon's capital and largest city, Libreville offers a vibrant mix of African culture, colourful markets, and French colonial architecture. The city's buzzing nightlife and array of fine dining make it a popular destination for those who love city breaks.
Loango National Park
A haven for wildlife enthusiasts, Loango National Park offers the chance to spot forest elephants, western lowland gorillas, and humpback whales in a single trip! Exploring the park's unique blend of forest, savannah, wetlands, and beaches is an unforgettable experience.
Lopé National Park
A World Heritage Site, Lopé National Park is a must-see destination in Gabon. The park's diverse fauna, including chimpanzees and mandrills, along with its mix of rainforest and savannah, make it a remarkable trip into the heart of Gabon's wilderness.
Port-Gentil
Gabon's second largest city, Port-Gentil, offers beautiful beaches, excellent fishing opportunities, and a more laid-back city experience. Its beautiful colonial architecture and vibrant festivals make it a favourite for those looking to relax and soak up the local culture.
Lambarene
Housing the famed Albert Schweitzer Hospital, Lambarene is a slice of Gabon's history, surrounded by stunning natural beauty. It's an excellent base from which to explore Lake Oguemoué and the network of rivers that surround the town.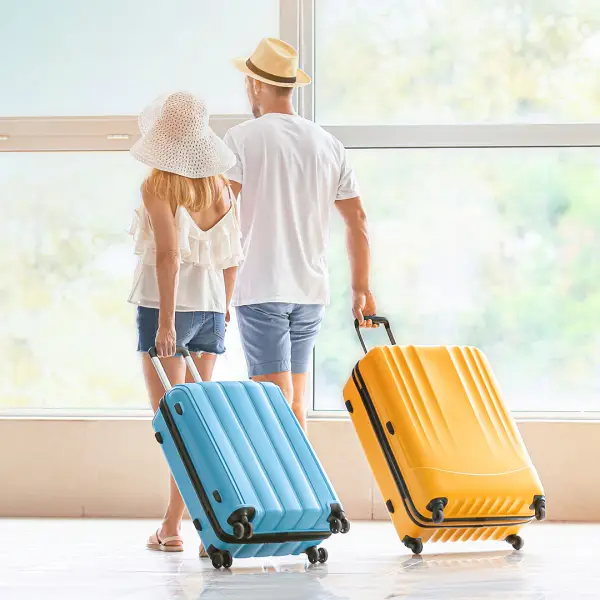 For a family holiday
Consider staying in Libreville where you can explore the city and its bustling markets, unwind at local eateries, and enjoy the array of water sports offered on the beautiful beaches. Alternatively, for a wilder adventure, parks such as Lopé National Park provide lodges with excellent facilities.
For a couples' holiday
Port-Gentil, with its beautiful beaches and relaxed pace, makes the perfect romantic getaway. Those seeking more adventure should consider a trip to Loango National Park for an unforgettable safari experience nestled in the heart of Gabon's wilderness.
For a holiday with friends
Lambarene offers excellent fishing opportunities and boat trips, making it an ideal destination for a fun-packed adventure with friends. Alternatively, Libreville's nightlife and diverse cultural scene provide plentiful opportunities for group fun and exploration.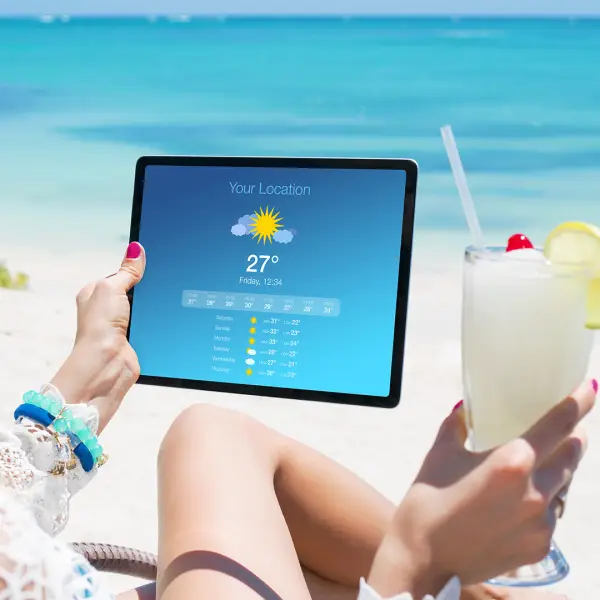 Gabon enjoys a tropical climate, having two seasons, a rainy season and a dry season. The best time to visit Gabon is during the long dry season from May to September when the humidity is lower, and the wildlife viewing is at its best. However, for those wishing to immerse themselves in the culture and witness the bustling city life, any time of the year can be enjoyable. Do be wary of the short rainy season from late September to early November, and the long rainy season from mid-February to April as they can disrupt travel plans.
More Destinations
Travel more with LycaFly

Learn More