Great Value Deals

New offers sourced daily

Extensive Choice

175 Airlines // 300k Hotels

Loved by Our Customers

4/5 Scores on Trustpilot

Book with Confidence

Holidays ATOL Protected

Spread the Cost

Call our team to learn more
Ghana Holidays
Full of vibrant lifestyles, rich history, distinctive culture, and warm-hearted locals, Ghana, Africa's golden child, offers a unique and irresistible charm that entices travellers from all over the globe. Whether you're planning an enlightening family trip, an intriguing romantic escape, an adventurous group holiday, or embarking on a personal voyage to discover something different, Ghana has you covered.
Exemplifying the allure of West Africa, Ghana combines the intrigue of cities like Accra and Kumasi with the serenity of the Volta region, cultural immersion of the Ashanti Kingdom shrines, and the idyllic coastal retreats of Elmina and Cape Coast. With awe-inspiring landscapes, captivating historical sites, and delectable cuisine, your stay in Ghana is sure to be brimming with treasured memories.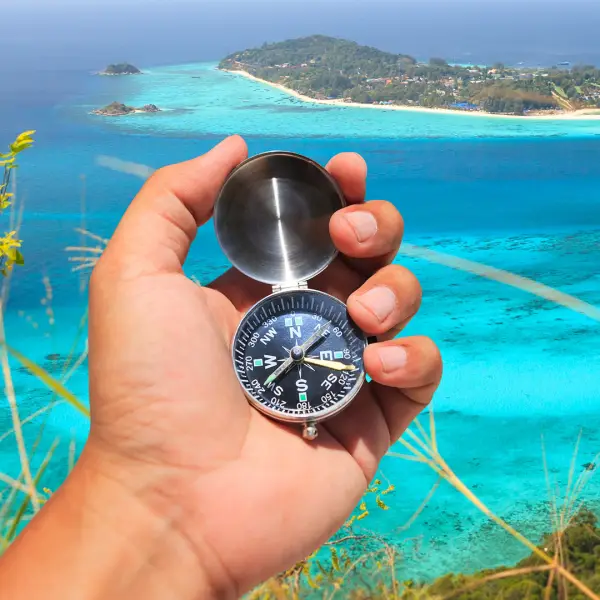 Accra
Brimming with energy, Accra is Ghana's cosmopolitan heartbeat. The bustling city personifies the country's up-and-coming attitude, flaunting a myriad of attractions such as Makola Market, the National Museum, and the iconic Independence Square. For tourists, Accra is the gate to Ghana's soul.
Kumasi
Delve into history and culture in Kumasi, the heart of the Ashanti Kingdom. Explore the Manhyia Palace Museum, learn local crafts at the Cultural Centre, or shop for treasures at the famous Kejetia Market. A visit to Kumasi offers a rich tapestry of experiences.
Cape Coast
Immerse yourself in the deeply woven history of the Atlantic slave trade at Cape Coast and Elmina castles. As world heritage sites, they offer sobering reminders of human resilience. Top it off with a wander through Kakum National Park's lush rainforest canopy.
Volta Region
Peaceful, serene and boasting some of the most stunning landscapes in Ghana, the Volta Region is perfect for a retreat from city life. Enjoy the tranquillity of Lake Volta, climb the breathtaking Mount Afadjato or visit the fascinating Tafi-Atome Monkey Sanctuary.
Mole National Park
Nature lovers, pack your binoculars for Mole National Park. As Ghana's largest wildlife refuge, Mole is home to elephants, buffalo, antelope and more. Combining adventure with an unforgettable safari experience, it's a must on any Ghanaian itinerary.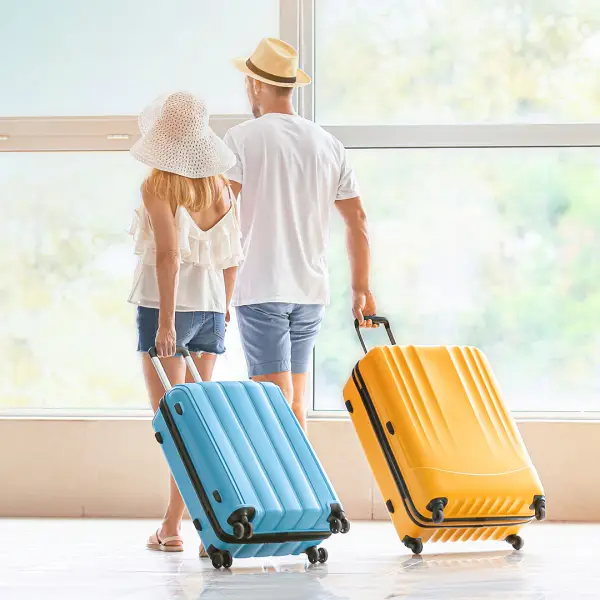 For a family holiday
Accra provides families with an excellent mix of leisure and learning experiences. Its coastal, Accra and Labadi beaches offer great spots for a family day out. Stay at one of Accra's family-friendly hotels, offering all the amenities to facilitate your stay.
For a couples holiday
For a romantic expedition, the serene shores and luxury lodges of the Volta Region, particularly near Lake Volta, make for a perfect retreat. Savour picturesque views, quiet explorations, and exquisite cuisine offering a memorable experience for couples.
For a holiday with friends
For a sociable holiday with friends, choose hostel or guesthouse accommodation in lively Accra. Visit popular hangouts like Osu Night Market for a taste of Ghana's nightlife, or embark on group tours to sites like Kwame Nkrumah Memorial Park and the Jamestown Lighthouse.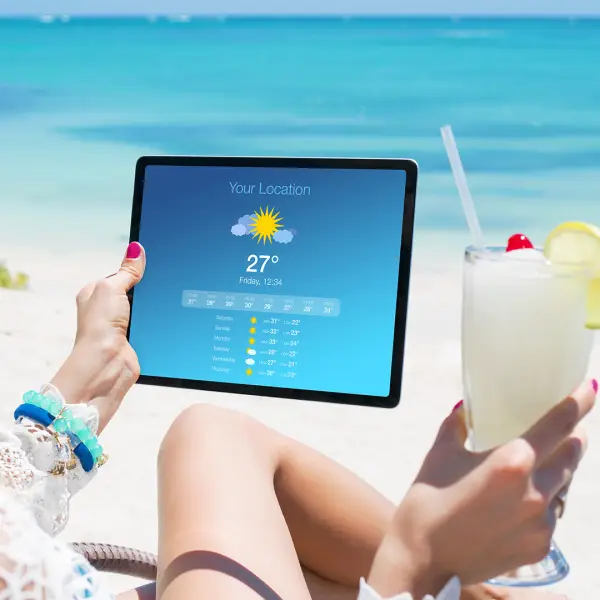 Ghana plays host to a tropical climate, making it a good year-round destination. However, for the most pleasant conditions, the best time to visit is during the dry season, from November to March. This is an ideal time to explore outdoor destinations such as Mole National Park or take a leisurely stroll through Accra's bustling markets.
The rainy season, between April and October, could hamper some outdoor activities. However, this could also be a superb time to experience the lively cultural scene within sheltered cities and towns, as visitor numbers tend to be fewer. Regardless of the season, Ghana, with its rich heritage, diverse landscapes, and warm people, is a delightful discovery.
More Destinations
Travel more with LycaFly

Learn More