Great Value Deals

New offers sourced daily

Extensive Choice

175 Airlines // 300k Hotels

Loved by Our Customers

4/5 Scores on Trustpilot

Book with Confidence

Holidays ATOL Protected

Spread the Cost

Call our team to learn more
Nauru Holidays
A trip to the heart of the Pacific awaits as we delve into the unique world of Nauru. This charm-filled island, despite its diminutive size, is brimming with enthralling sights and experiences that discerning travellers will undoubtedly appreciate. Whether you're a couple seeking an off-the-beaten-path romantic adventure, a family looking for serene beaches and warm waters, or friends keen on diving deep into the history and culture of the Pacific, Nauru is an island waiting to be discovered.
Marvel at the grand remnants of the mining era scattered across the landscape, dive into glittering turquoise waters teeming with colourful marine life, or simply bask in the tropical sun on breathtakingly untouched beaches. Nauru matches every holiday vision with striking beauty and still-unexplored secrets, catering to a wide range of tastes and budgets.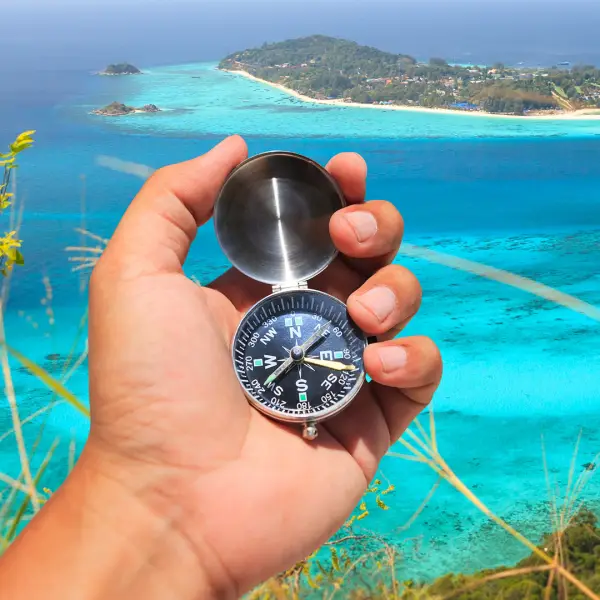 Yaren
As the administrative centre of Nauru, Yaren is the epitome of pacific island life, with quaint vignettes of daily life awaiting at every corner. Notable sights include the Parliament House, Capelle & Partner, the largest supermarket on the island, and the Nauru Organic Coffee Farmer's Association.
Anibare Bay
Considered the best beach on the island, Anibare Bay offers an impressive stretch of sandy beach with turquoise waters, where both locals and tourists unwind. This is an ideal spot if you're hankering after a beach day, or to simply sit back and enjoy the island's serene rhythm.
Topside Plateau
A silent reminder of Nauru's phosphate mining past, Topside Plateau features a barren yet hauntingly beautiful landscape that provides a unique backdrop for unforgettable photographs.
Buada Lagoon
Nestled amidst the lush, tropical vegetation, Buada Lagoon is a stunning inland body of brackish water. A serene spot for an evening walk, the surrounds of Buada Lagoon teem with diverse birdlife and pops of vibrant flora.
Command Ridge
The highest point in Nauru, Command Ridge offers panoramic views of the entire island. Historical interests also abound with remnants from the Japanese shelter during World War II, providing adventurous souls with plenty to explore.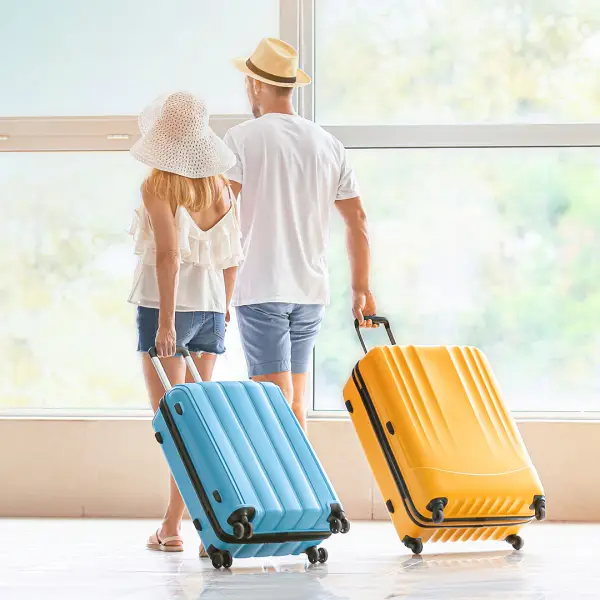 For a family holiday
Resorts and guest houses near Anibare Bay are particularly popular with families. With easy access to the beach and provisions for home-cooked meals, it strikes the perfect balance between relaxation and adventure. For those fascinated by history, accommodations near Yaren are recommended for proximity to notable attractions.
For a couples holiday
For couples seeking undisturbed peace and tranquillity, a stay by the Buada Lagoon or Topside Plateau offers a secluded haven, where the sweetness of the island life can be savoured to the fullest.
For a holiday with friends
If you're looking for a bonding time with friends, consider staying near Command Ridge. Its unparalleled view of the entire island and hiking opportunities make for a memorable experience.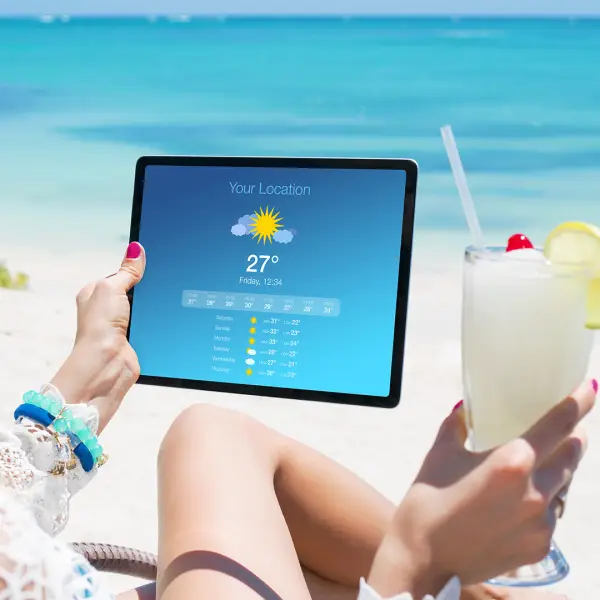 Nauru experiences a tropical climate all year round, though there are certain months that offer a more favourable travel experience. May to August is generally considered the best time to visit Nauru, when the weather is relatively cooler with lesser rainfall, offering perfect conditions for outdoor activities like exploration and beach trips.
The other months see occasional tropical rainfall that brings a special charm to the island. However, be prepared for high humidity levels. Overall, Nauru can be visited at all times of the year, with the correct planning and the right anticipation of the Pacific island's weather patterns.
More Destinations
Travel more with LycaFly

Learn More