Great Value Deals

New offers sourced daily

Extensive Choice

175 Airlines // 300k Hotels

Loved by Our Customers

4/5 Scores on Trustpilot

Book with Confidence

Holidays ATOL Protected

Spread the Cost

Call our team to learn more
New Caledonia Holidays
Blessed with widespread natural beauty, a robust tapestry of cultural influences and an enduring allure that defies description, New Caledonia is a paradisiacal destination waiting to be explored. Encapsulating a relaxed island lifestyle, verdant landscapes, an eclectic mix of native Kanak traditions and French sophistication, this South Pacific gem caters to an array of holiday desires, from romantic escapades, family retreats, to invigorating adventures with friends.
Whether your idea of a perfect holiday involves being at one with nature in one of its many protected marine parks, soaking up French flair in the cosmopolitan capital of Noumea, or immersing yourself in the indigenous Kanak culture in the Loyalty Islands, New Caledonia is a destination that captivates both the heart and imagination.
From travellers seeking an unspoilt island paradise to those yearning for charming European sophistication in the heart of the South Pacific, New Caledonia offers a remarkable blend of experiences for every travel palate and budget. Its unique fusion of varied cultures, engaging activities, and unparalleled natural beauty make it an entrancing holiday destination with a distinct, irresistible charm.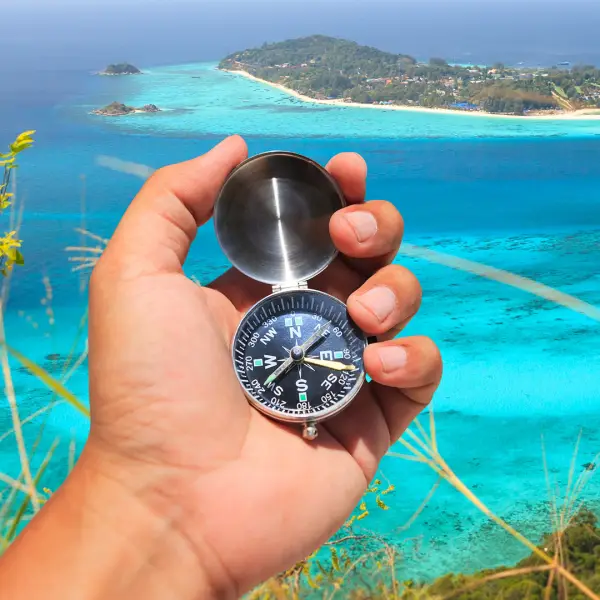 Noumea
Boasting unique European chic paired with Pacific Island charm, Noumea is a captivating blend of sprawling beaches, top-notch restaurants, and engaging museums. Its thriving cafe culture and active nightlife make it an irresistible destination for couples and social thrill-seekers.
Loyalty Islands
An archipelago of idyllic, untamed islands, the Loyalty Islands are a haven of unspoiled natural beauty and Kanak tradition. These islands provide an authentic exploration of the indigenous culture perfectly coupled with outdoor adventures such as snorkelling, diving, and kayaking.
Grande Terre
The main island of New Caledonia, Grande Terre offers a diversity of experiences from the breathtaking Blue River Provincial Park in the South to the serenity of Hienghene in the North, perfect for nature lovers and adventure seekers.
Isle of Pines
Home to stunning white beaches and gleaming turquoise lagoons, the Isle of Pines is a dream destination for those seeking a tranquil escape in a stunning South Pacific setting, perfect for romantic getaways or family holidays.
Bourail
With a remarkable geographic diversity, Bourail is a large village on the West Coast of Grande Terre, known for its impressive natural attractions like the Roche Percée and Three Bays, making it a perfect destination for explorers and nature enthusiasts.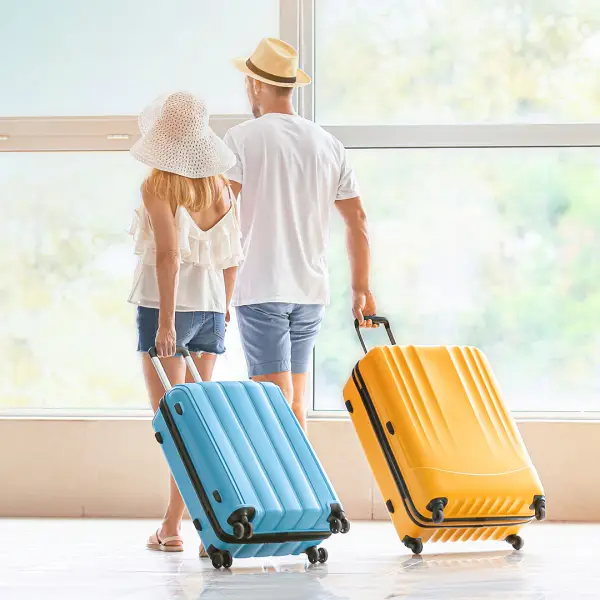 For a family holiday
Noumea's bustling city life, complemented by enchanting beaches and rich history, makes it a compelling destination for family holidays. Or opt for the Isle of Pines with its striking landscapes and engaging activities, perfect for creating valuable family memories.
For a couples holiday
Romantic escapes reach a new level of charm on the Isle of Pines, where tranquil lagoons and luxurious accommodation options offer the perfect backdrop for romance. Similarly, the Loyalty Islands provide an intimate setting for couples seeking tranquillity and natural beauty.
For a holiday with friends
Grande Terre's wealth of adventure activities, from hiking and horseriding to diving, makes it a top choice for groups of friends. Meanwhile, Noumea's vibrant nightlife, diverse dining options and cultural attractions cater perfectly to social groups.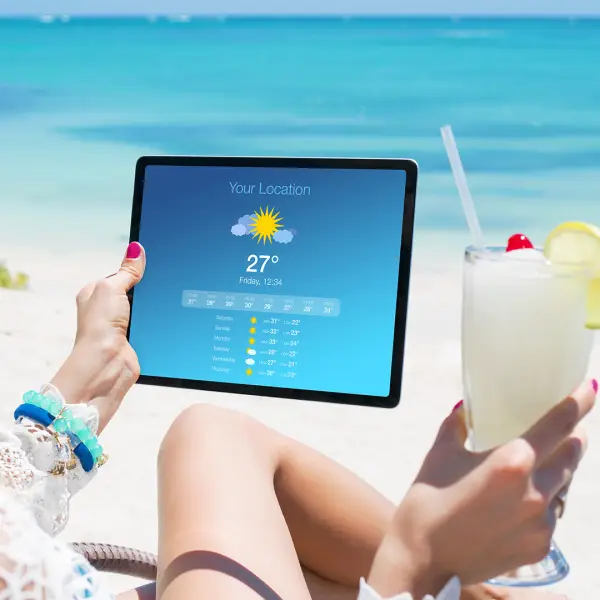 The superb weather makes New Caledonia a year-round destination, but to enjoy it at its best, plan your visit between September and November, when temperatures are mild, skies are clear, and outdoor activities abound. During these months, the country is bathed in vibrant colours, highlighting its natural beauty and allowing for an enjoyable, adventure-filled holiday.
Alternatively, for those looking to enjoy the marine life when it's most active, the warm season between December and March is the perfect time to indulge in exciting water activities like snorkelling and diving. However, these months also coincide with the tropical cyclone season, so it's important to stay informed and plan accordingly.
More Destinations
Travel more with LycaFly

Learn More