Great Value Deals

New offers sourced daily

Extensive Choice

175 Airlines // 300k Hotels

Loved by Our Customers

4/5 Scores on Trustpilot

Book with Confidence

Holidays ATOL Protected

Spread the Cost

Call our team to learn more
Suriname Holidays
Unveil the hidden gem of South America, Suriname, a verdant oasis with a melange of cultures wrapped in a splendid bundle. Explore the possibilities of an unforgettable holiday, be it a romantic getaway, a family escape or an adventurous trip with friends, Suriname holds the promise of a quintessential holiday experience. Indulge in this affordable destination that captivates your senses with its colonial architecture, lush rainforests, meandering rivers and a vibrant mix of cultures. Regardless of your budget, Suriname does not disappoint, boasting a range of experiences from eco-holidays to all-inclusive resorts, and a variety of intriguing attractions to keep you engrossed.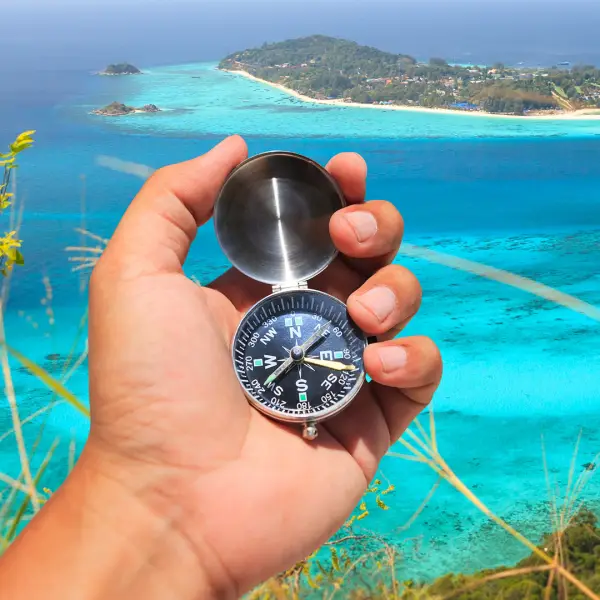 Paramaribo
The capital city, Paramaribo, graces you with its Dutch colonial charm. The historic city centre is a UNESCO World Heritage Site, where beautiful 17th-century wooden architecture sits harmoniously against modern life.
Nieuw Nickerie
Nestled along the Guyana border, Nieuw Nickerie is the second largest city and the closest to the sensational Bigi Pan Nature Reserve, a bird-watcher's paradise.
Commewijne District
Perfect for day-trippers from Paramaribo, the Commewijne District offers numerous plantations serving as reminders of the colonial era. It's particularly known for its historic sugar and coffee farms.
Central Suriname Nature Reserve
A UNESCO site, this nature reserve is one of the largest protected areas of rainforest in the world. It offers abounding biodiversity, with jaguars, giant river otters, and tapirs among its main attractions.
Galibi Nature Reserve
This gem is popular for its nesting sea turtles. The nearby Amerindian villages of Christiaankondre and Langamankondre give an insight into local life.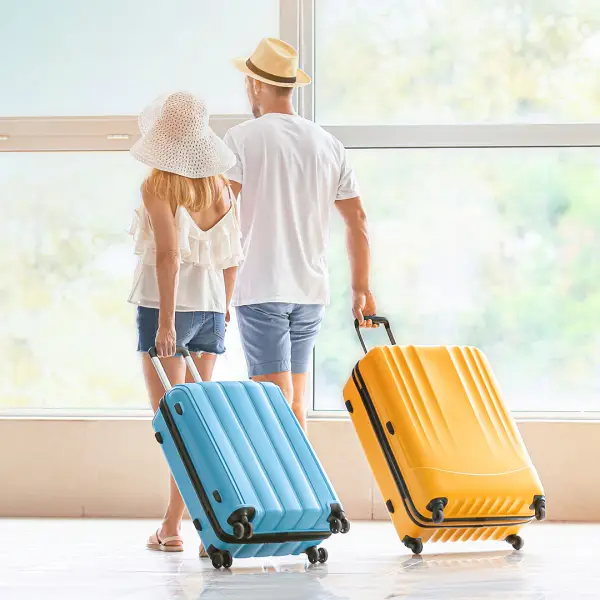 For a family holiday
Enjoy a family trip ensconced in nature at the riverside Eco Resort or Courtyard Marriott in Paramaribo. For a wilder experience, venture to a jungle lodge in Danpaati or Awarradam in Central Suriname Nature Reserve.
For a couples holiday
Couples longing for a romantic escape can hideaway in Bergendal Resort set amidst the lush forest, offering luxury riverside chalets. For a seclusive and idyllic beach experience, stay at Galibi Nature Reserve's cosy lodges and witness the beauty of nesting sea turtles.
For a holiday with friends
With a diverse group of friends, consider staying in Paramaribo, a city that offers a myriad of activities. Enjoy a mix of history, culture, and nightlife, with excellent accommodations such as Torarica Resort or Royal Torarica.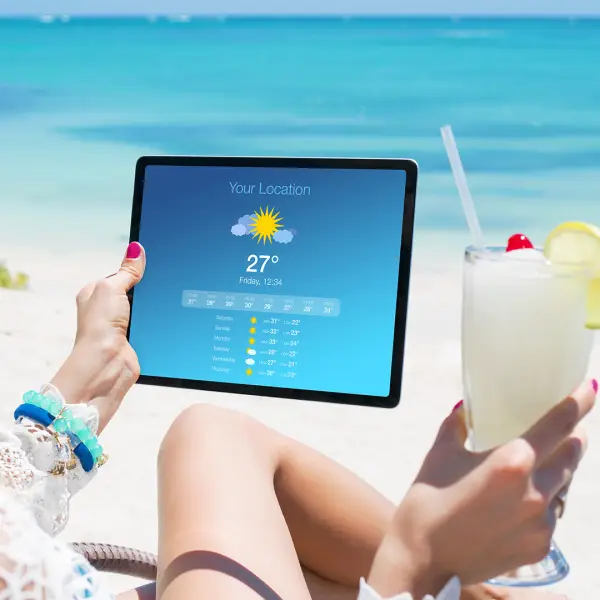 Suriname enjoys a tropical climate with two rainy seasons (December - August), moderated by the northeastern trade winds. For ideal weather, plan your visit between February - April or August - November to enjoy sunny beach days and dry hiking trails. Be mindful that high season falls between July and August and during December, meaning higher prices and more crowds. For an economical and quiet holiday, consider visiting between April and June where the showers bring verdant landscapes to life, making the country an even more vibrant exhibit of nature's splendour.
More Destinations
Travel more with LycaFly

Learn More