Great Value Deals

New offers sourced daily

Extensive Choice

175 Airlines // 300k Hotels

Loved by Our Customers

4/5 Scores on Trustpilot

Book with Confidence

Holidays ATOL Protected

Spread the Cost

Call our team to learn more
Trinidad And Tobago Holidays
Trinidad and Tobago, sitting at the apex of the Caribbean Sea, are pearls of the West Indies, a playful mix of sun-drenched paradise, vibrant culture and contagious calypso tunes. The twin-island nation invites an exquisite fusion of the quintessential beach holiday, adventurous exploration and intricate biodiversity. Whether you're seeking an enchanting romantic getaway, a family-friendly retreat, or an unforgettable friend-holiday with a twist, Trinidad and Tobago assure an absolute Caribbean experience.
Dip your toes into the azure blue of a secluded bay, explore a virgin rainforest or samba with the locals in a vibrant carnival. Trinidad and Tobago cater to everything from luxurious indulgence to budget-friendly ecstasy, offering pristine beach resorts, boutique rainforest lodges and everything in between. Wait no more, pack your bags and fly to this tropical paradise where calypso rhythms, Trinbagoan flavours and radiant sunsets are calling you.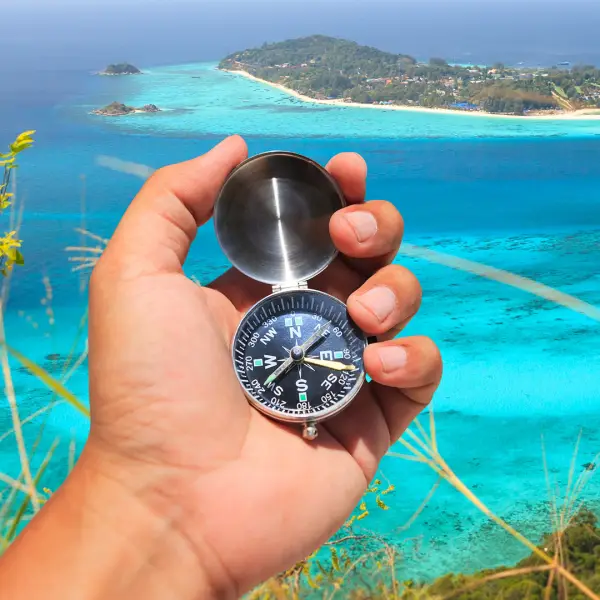 Port of Spain
The colourful capital of Trinidad, Port of Spain, is the perfect blend of the island's kaleidoscopic culture, colonial landmarks, bustling markets and flavourful street food. Experience the pulsating energy of local festivals full of music, dance and costumes.
Scarborough
The coastal town of Scarborough on Tobago is renowned for the historic Fort King George, lush botanical gardens and thriving open-air markets. It's the cultural and commercial heart of Tobago and a base for exploring the island's natural beauty.
Pigeon Point
Fancy a classic Caribbean beach holiday? The idyllic Pigeon Point is the epitome of sun-kissed bliss. Its iconic thatched-roof jetty is one of the most photographed landmarks in Tobago and the turquoise waters beckon with a promise of perfect relaxation or thrilling water-sports.
Speyside
As a diver's paradise in the northeast corner of Tobago, Speyside boasts spectacular coral reefs and is home to Manta Ray City. Above waters, the breathtaking Angel Falls and the Main Ridge Forest Reserve, the oldest forest reserve in the western hemisphere, await exploration.
Chaguanas
Renowned for the colourful and vibrant Hosay Festival, Chaguanas is a bustling town in Trinidad majorly influenced by Indian culture. With a heritage-rich museum, notable temples and the vibrant Chaguanas market, it offers a different facet of the Trinbagonian experience.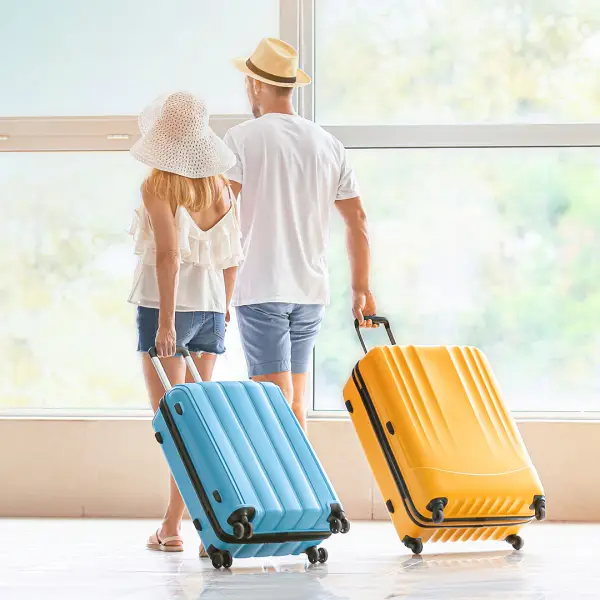 Maracas Bay
For a family holiday, Maracas Bay in Trinidad offers a luscious blend of enthralling beaches, the alluring rainforest of Maracas National Park, and Trinidad's favourite meal - "Bake and Shark". Easily accessible from Port of Spain, it makes for a perfect leisure-filled family holiday.
Castara
For a couples holiday, couples seeking that quintessential romantic rendezvous will be enchanted by Castara, a quaint fishing village on Tobago's coast. Blissful beaches, a serene bay, a thriving rainforest backdrop and stunning sunset cruises set up unforgettable moments for couples in love.
Port of Spain
For a holiday with friends, Trinidad's vibrant capital Port of Spain, known for its pulsating nightlife, colourful Carnivals and rich history is just the spot for a holiday with friends. From savouring the local Trinbagoan cuisine to joining the cheering crowds in a cricket match, there are countless group activities to indulge in.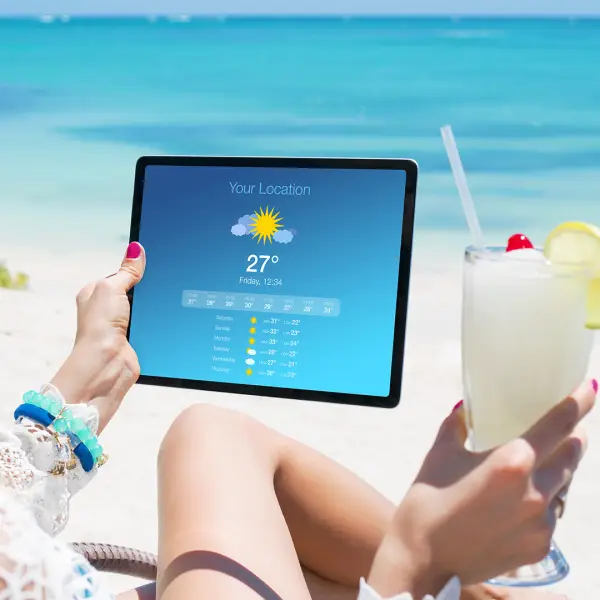 So, when's the best time to visit Trinidad and Tobago? Cosy in the tropics, these islands enjoy warm weather all year round. However, to fully enjoy the Caribbean fiesta, visiting during the dry season from January to May is advisable. This period is also perfect for bird watchers as the vibrant migrant birds come home to roost.
Trinidad and Tobago carnival, renowned for its vibrant costumes, lively music and captivating street parades, usually falls in February or March which is an absolute treat for visitors. For those planning a quieter holiday, travelling during the off-peak months between July and November could be the way to go. The islands are less crowded and there are good chances to find some special deals.
More Destinations
Travel more with LycaFly

Learn More